It's only taken me over a month to complete! I want to thank Stephen for tagging me to do this challenge!! If you know me, you know how much I love to do book tags.
Even though it takes me forever to do.
For this tag, though, there is only one rule:
You have to pick ONE GENRE that you frequently read about… and then, you can't use ANY books from that genre while answering the questions!
Ok, so I read a pretty good variety, but I think the one that I seem to most gravitate to is Adult Romance. So I have to do this challenge without thinking of my beloved Guildhunter series or any Nora Roberts books! The Horror!
So, let the mayhem begin!
---
Tag Time
1.A book that is an exception when it comes to genres or elements you don't typically like.
Kill the Father by Sandrone Dazieri, translated version. I picked this up on a whim when I was in Canberra and I was so pleasantly surprised with the writing, the story and the characters that I also bought the sequel! It's a crime thriller and does it serve the thrills? I think yes.
2. A Book You Enjoyed From A Genre You Previously Held Some Stigma Against
Wow, this is a hard one. Let me think. Ok, I got it. This was back after I finished high school and didn't really touch a classic novel since Jane Eyre. But I thought to myself, I need to fully read a classic because it was something that I just needed to do. Symposium by Plato blew my mind. It wasn't boring or hard to understand. It was so fantastic.
3. A Book You Didn't Know Was Out Of Your Comfort Zone Until You Started Reading It
Is this meant to be positive or negative? I'm going to go with negative, because I'm a petty bitch. Tangled IN YOU by Cassandra Night. I hated it. It was terrible writing, equally terrible characters and weird as hell scenes that made no sense but was trying so hard to be sexy and it did not work.
4.Pick A Friend Who Motivates You To Pick Up Books You Might Not Normally Be Interested In – Is There A Book They Convinced You To Give A Try?
My soul-sister Hannah, a few years ago, gave me her copy of Throne of Glass by Sarah J. Maas and told me to read it. I never looked back. Although it wasn't perfect, and Caelena kind of annoyed me but she was growing as a character (but CHAOL IS THE WORST) and I would never have picked this up for myself. Honestly, Hannah re-opened my love for YA.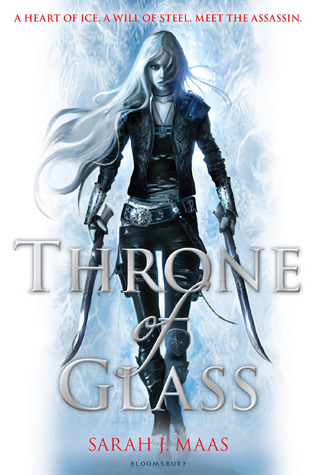 5. A Book That Is Out of Your Comfort Zone, But You Would Like to Read
I actually have already purchased it because this year is the year that I'm going to tacle 1Q84 by Haruki Murakami. It's a classic and I feel as though it's one of those books you need to read at least once. Fingers crossed I read it sometime this year!
6.A Book/Genre So Outside Of Your Comfort Zone That You'll Probably Never Give It A Chance
See, I have no idea. I usually don't know until I've read it. BUT I have to say, I will never ever read After by Anna Todd or Fifty Shades by E.L. James. Because I'm not here for the problematic as fuck stories that romanticises abuse.
---
That was actually a lot of fun. It required more thought than I anticipated. So sorry to Stephen for taking a literal month to do this tag! I nominate:
Remember, there is no pressure! If you do end up doing the tag, please tag me on here or on Twitter!
---
That's it for today, friends! Until next time, happy reading!
All the love,
Allie
xx
---